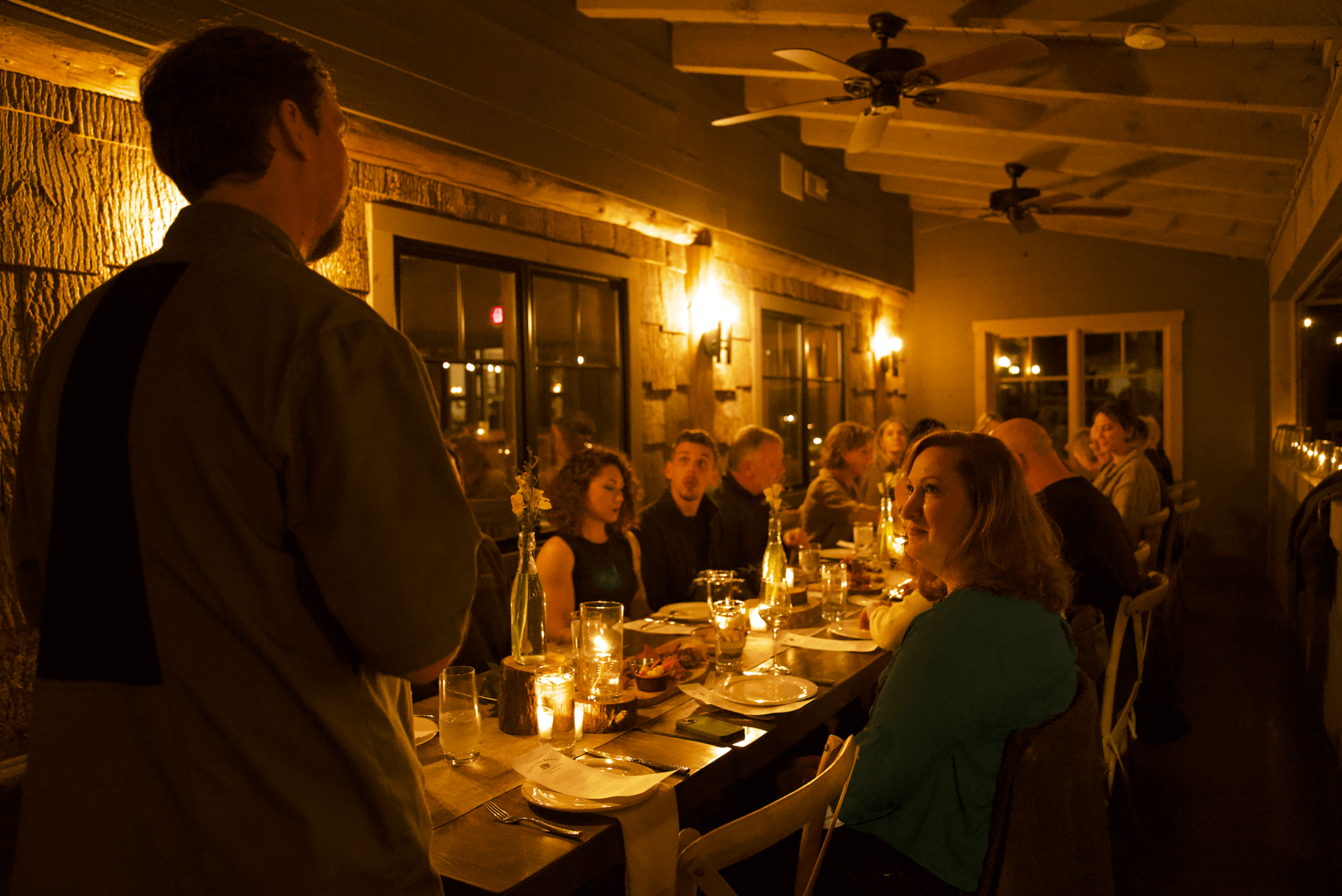 There are many things that make Townsend, Tennessee a very special place. Not only is it a gateway to the Great Smoky Mountains National Park (which is the most-visited among America's 63 national parks), but Townsend also has something for everyone: foodies, nature enthusiasts, adventure seekers, history buffs, and anyone who just likes to relax and unwind (which probably includes all of us). To get the word out about our one-of-a-kind city, we partnered with the Blount Partnership, the Smoky Mountains Tourism Development Authority, and Knoxville-based Fletcher Marketing PR to put together an unforgettable FAM Tour.
What exactly is a FAM Tour?
A FAM Tour is short for a Familiarity Tour, where travel agents and travel writers are invited to explore the best that a city has to offer in food, activities, and accommodations. On a FAM Tour, these travel professionals will walk in the shoes of a tourist, and can pass along details that they may not have been able to catch had they not experienced it firsthand.
The Townsend FAM Tour Comes Together
After an impressive roster of Townsend businesses was gathered to host the FAM Tour (The Great Smoky Mountain Heritage Center, Dancing Bear Lodge, Peaceful Side Social, Vee Hollow, Company Distilling, and, of course, Little Arrow), a special invitation was sent to media reps who cover outdoor adventure, the culinary scene, and what's happening in the world of whiskey. "We held phone calls and Zoom calls with the journalists to learn more about what they'd like to see," said Allison Lester, Director of Media Relations for Fletcher Marketing PR. "We were able to create custom itineraries for each journalist, along with fun group activities."
The Big Event Takes Place
When the VIP guests arrived, they settled in to enjoy five days of hospitality, Smokies-style. "Almost everyone stayed at Little Arrow," said Allison. "Their resort has an atmosphere that is so uniquely Townsend. It's the closest place you can stay in the park without being in the park!"
Visits to Cades Cove, the Great Smoky Mountains Institute at Tremont, Tuckaleechee Caverns, the Great Smoky Mountains Heritage Center, Vee Hollow, Little River Railroad and Lumber Museum, and a Foraging for Your Cocktails event at Little Arrow gave the journalists an inside look at the beauty and uniqueness of Townsend, as well as a chance to bond. "It was almost like being at camp," said Allison. "You make good friends very quickly! The group activities created a sense of camaraderie."
Hearty appetites heightened by the fresh mountain air were satisfied with plenty of good meals from Dancing Bear Appalachian Bistro, Peaceful Side Social, and other Townsend eateries, accompanied by fine straight bourbon whiskey from Company Distilling. Allison described one of the desserts, created by a chef to thrill a journalist who writes for Southern Cast Iron magazine: "The chef at Dancing Bear made S'mores in individual cast iron skillets with blue cheese ice cream," she said. "I'm still dreaming about that one!"
Reflections of the Planners, and the Participants
In addition to being a tranquil Smoky Mountains getaway, the city of Townsend, Tennessee showed its generous spirit and welcoming culture. "Really, the magic of all of these different businesses willing to work together is what made it work," said Allison. "Because Townsend cares about preserving its natural feel and being an extension of the park, there is a blurred line where the park begins, and the town ends."
Since the FAM Tour, our special guest journalists have begun to sift through all of their memories. We've been delighted to see their reflections take shape in print! Here's a list of Townsend's new friends, and their articles about our scenic city. Check back—we'll add more as they are published–and don't forget to book your stay at Little Arrow Outdoor Resort to experience "The Peaceful Side of the Smokies" yourself!
Nancy Meeks
, Editor,
Southern Cast Iron
magazine
Jo-Anne Bowen
, Expert Contributor,
Travel Awaits
Jamie May
, Magazine Operations,
RV Today
and
Rootless Living
Pops Garrett
, Founder and Chief Drinking Officer,
Bourbon & Banter
Steve Coomes
, Editor,
Bourbon & Banter
Andi Whiskey
, Owner, Whiskey Media
Nemo Niemerowicz
, Photographer and Creative Director, Whiskey Media
Robert Annis
, Contributor,
Chicago Tribune
And a bonus!
Allison Lester
, with a travel feature for
RV Lifestyle magazine