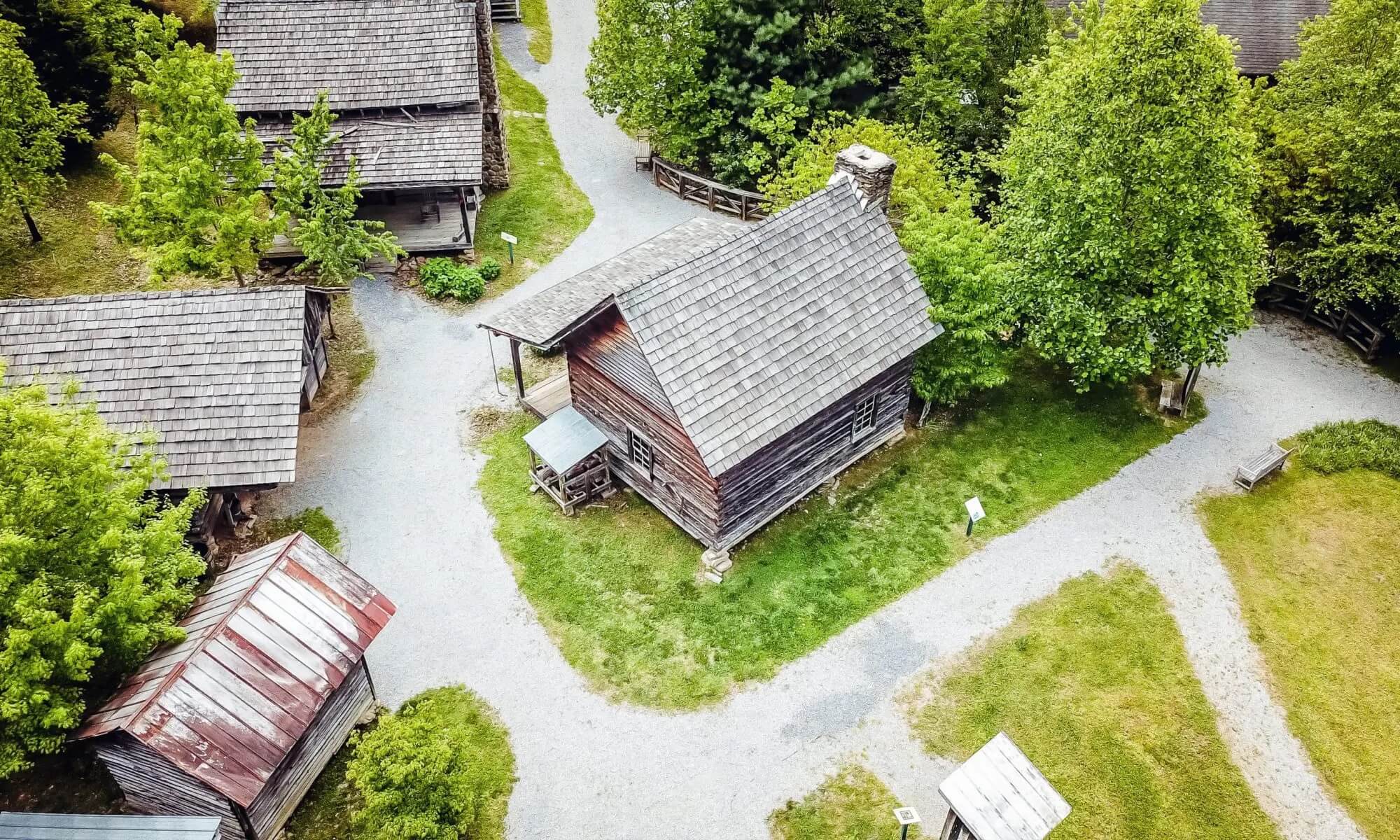 You've packed the car, loaded the family, and made your way safely to beautiful Townsend, Tennessee, ready to have a blast camping and glamping at Little Arrow Outdoor Resort. But amidst the hustle and bustle, you haven't had time to research the area. We've got you covered! Read on for three fantastic destinations that offer educational family fun.
Great Smoky Mountains Heritage Center
The Great Smoky Mountains Heritage Center is a museum, and so much more! View fascinating artifacts excavated during one of the largest archaeological digs in Tennessee history, including household items, tools, and toys used by East Tennessee's early pioneers and Native Americans. Tour 13 authentic buildings in the Historical Village such as log cabins, a sawmill, and even an outhouse, and view two cantilevered barns which are unique to this region. In addition to these permanent displays, traveling temporary exhibits ensure there is always something new to see during every visit.
Great Smoky Mountains Institute at Tremont
The Great Smoky Mountains Institute at Tremont is dedicated to bringing people and nature together through experiential education. Offering life-changing residential camps for kids, teens, and adults that provide an in-depth look at the complex ecosystem of the Great Smoky Mountains, they also have plenty to do during day trips. Three trails are available for hiking, each suiting a different ability level from easy to experienced. Or, simply visit their gift store and purchase souvenirs from the Great Smoky Mountains National Park and Tremont to support this one-of-a-kind non-profit.
Cades Cove
Set within a vast 6,800-acre valley, scenic Cades Cove is the largest open-air museum in the entire park. Original pioneer homesteads, barns, and businesses can be explored throughout Cades Cove, along with beautiful pastures and farmland once used for corn, cattle, and wheat. There is no shortage of ways to view the mountain landscapes, wildflower meadows and abundant wildlife of Cades Cove, including driving and biking around its winding 11-mile loop, hiking its peaceful trails, and enjoying guided horseback, carriage, and hay rides.
Here at Little Arrow, we love it when our campers stick around (and they can – there is plenty to do!), but we also love it when they discover the amazing history of Townsend and the Smoky Mountains. Just ask if you need help with directions, and let us put together a picnic to take along with one of our Add-On Packages. Keep an eye on future blog posts for more great activity ideas!