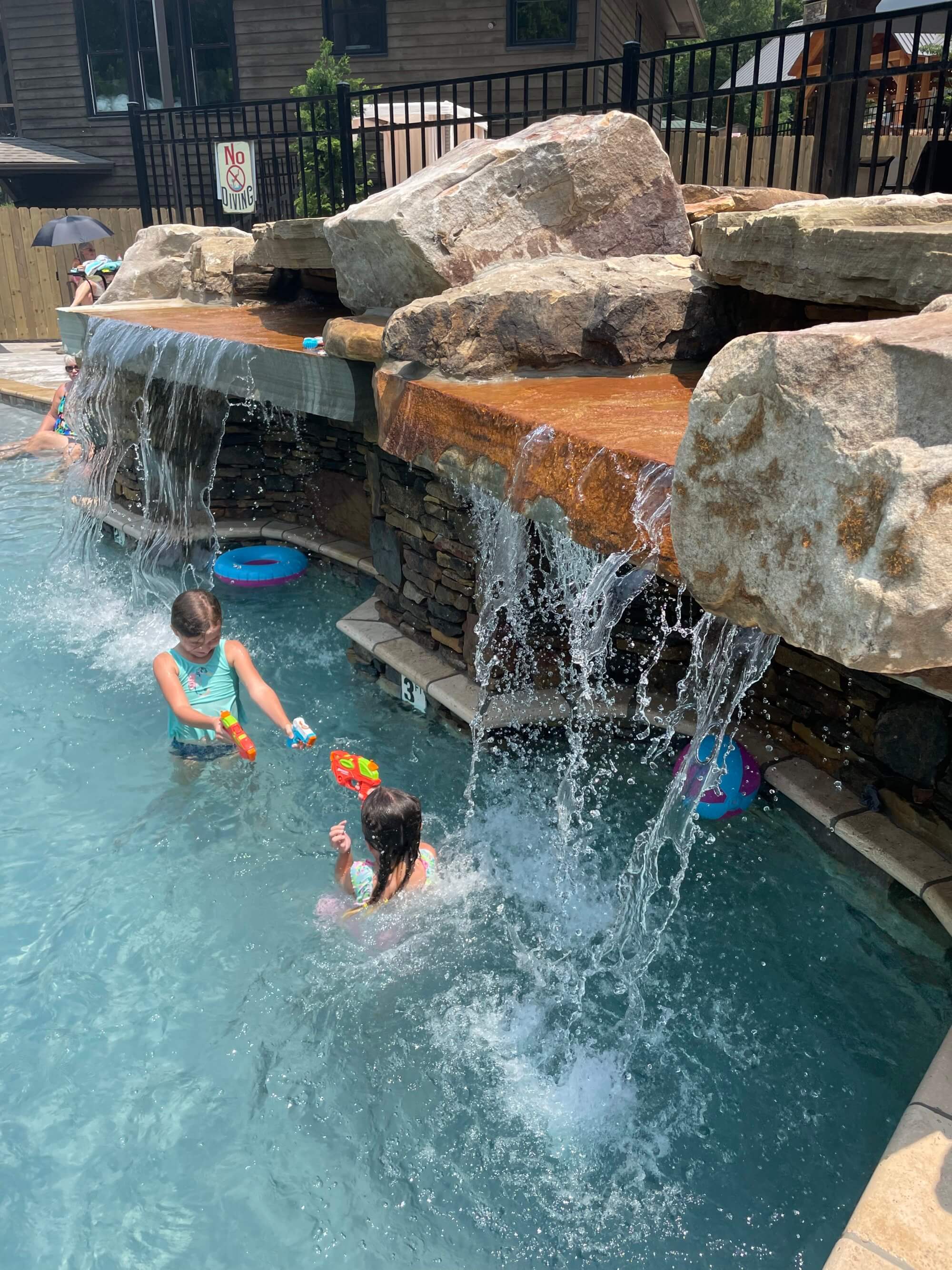 Going to the pool, walking your dog, hiking, gardening, or playing basketball may be a few of your favorite outdoor leisure activities. What if you could do all of them in one place? You can, along with so much more, when you go camping at Little Arrow Outdoor Resort in beautiful Townsend, Tennessee!
The Little River
The 60-mile-long Little River flows right by our campground, and we have two beach access points! Come to fish, float on a tube, search for salamanders, or just enjoy the peaceful sounds of the gently streaming water.
Hiking
Explore the East Tennessee woodlands on one of our dog-friendly hiking trails, exclusive to Little Arrow campers! Offering varying levels of difficulty, highlights include an overlook of Townsend, a bubbling creek, and a view of the Great Smoky Mountains National Park boundary.
Swimming Pool and Hot Tub
With so many refreshing features, Little Arrow could almost be called a mini-water park! The kids can frolic in the fountains and waterfalls at the pool or dodge the spurting splash pad while you relax in a cabana. In the evening, take in a scenic campground view while unwinding in the adults-only hot tub.
Community Garden
Help yourself to fresh cucumbers, tomatoes, and peppers straight off the vine! Our Community Garden features many varieties of vegetables and herbs to enhance your campground cooking.
Basketball Court and Other Games
Start a friendly game of pickup on our basketball court, or toss a few Cornhole bags. Equipment is available for rent, or enjoy free board games of all kinds located in our coffee lounge.
Dog Park
Meet your fellow canine parents while letting your pup run around safely in our roomy fenced dog park, complete with benches for you and a fire hydrant for Fido!
Townsend and the Great Smoky Mountains National Park have so many things to do: good restaurants, fun educational activities, and adventurous attractions. But when you stay at Little Arrow, you don't have to "leave home" to have a great time. We guarantee you'll have to visit more than once to experience it all!