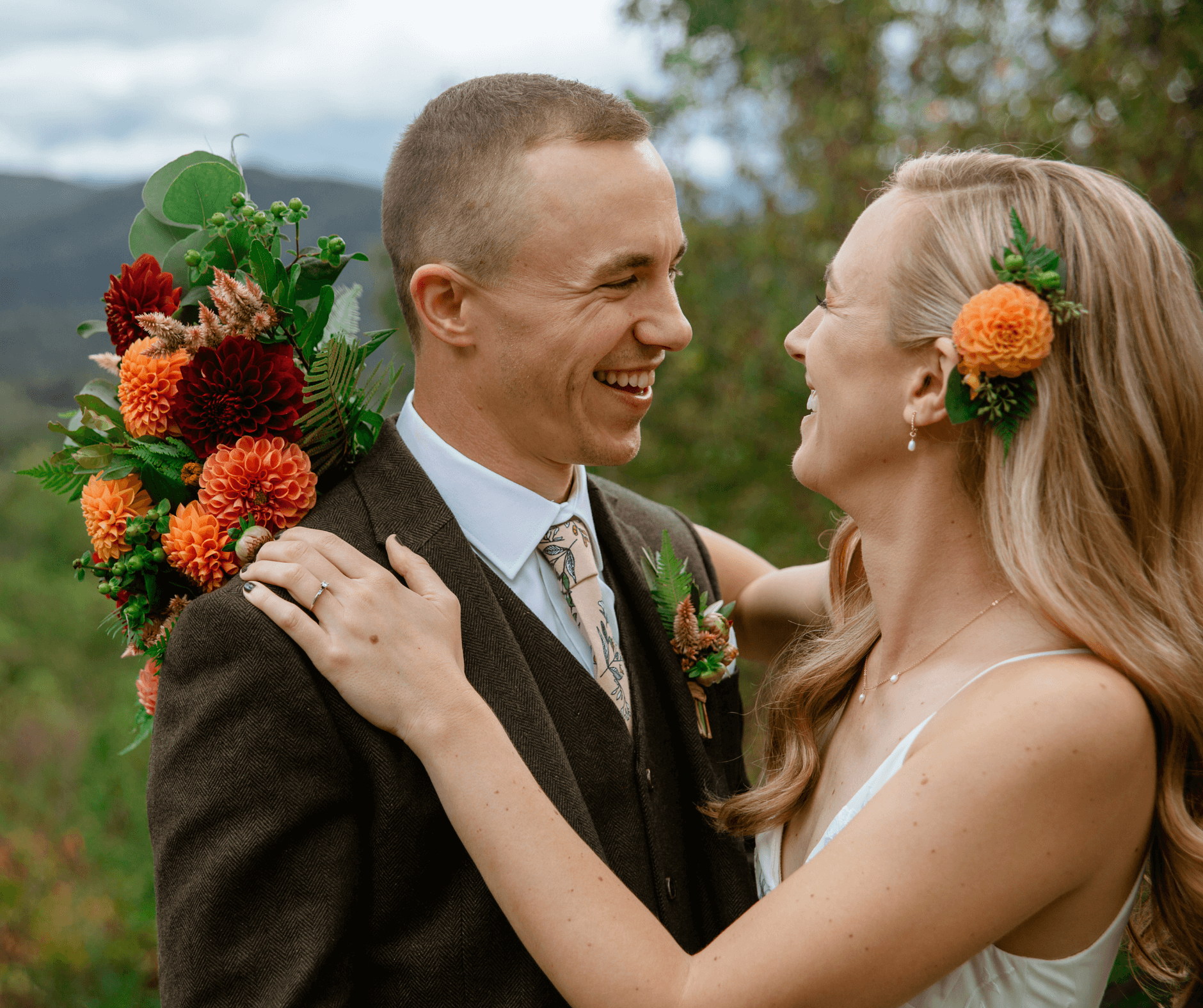 Your true love popped the question, the ring is sparkling, and you're floating on air. It's time to look ahead to your beautiful life together.
You've been dreaming of wedding plans, and now they are officially beginning. But wait… what should you tackle first?
The engagement period is a special stage in a couple's romantic life, and often becomes very busy with wedding planning. We understand the overwhelm that can occur regarding the day you say "I do". Check out our five top tips to get started on your wedding plans, so you can get off on the right glass-slippered foot!
Pin down the core details
The key to your entire wedding lies in the logistics. The date, time, and location will inform the clothing, colors, and even food, for your entire wedding!
The Date
Think about the season in which you'd like your wedding to take place, and check what holidays or local events occur within that time. Picture your wedding day (and future anniversaries), and decide whether these coinciding occasions will negatively or positively affect your day.
The Time
The time of day influences the pace and ambiance of your wedding day. Do you prefer a morning, afternoon, or evening ceremony? Each time can bring with it a different set of activities for you and your guests such as games during the day, cocktails at sunset, or dancing under the stars.
The Place
Whether the nuptials take place at the church you've gone to since childhood or oceanside at the beach where the proposal took place, the location of your wedding will play a huge role–from photographs, to how big (or small) your guest list will be, and more.
Assemble Your Ideas
Make a list of adjectives to describe the look and feel of your wedding theme, such as "elegant", "rustic", or "vintage". Look through magazines and tear out pictures, or go online to find photos. Capture all on a Pinterest board, or electronic or paper binder. As the elements of your wedding come together, you'll be able to share your vision with vendors or wedding planners.
Think Outside the Box About Vendors
Professional wedding vendors such as photographers and dress retailers can't be beat for service and experience, but you can be creative (and cost-savvy) when it comes to many other details for your wedding. Grocery stores employ talented bakers, chefs, and floral designers who are well equipped to help with your cake, catering, and flowers at a budget-friendly price. Or, try Etsy's "Wedding Shop" filled with handcrafted items for you, your attendants, and guests.
Include Loved Ones, but Keep Your Focus
More than likely, your family and friends are just as excited as you that you've found your soulmate and are planning to tie the knot. Make sure to communicate details with friends and immediate family so they will feel included and informed, as some may want to get a head start on their own roles! Most importantly, however, take opinions, comments, and well-intended advice with a grain of salt. This is your day, and although everyone's viewpoint will be considered, you and your one-and-only will have the final say!
Consider Little Arrow as a Venue
The lush wooded backdrop of the Great Smoky Mountains in Townsend, Tennessee offers a wedding day experience that is truly one-of-a-kind. And did you know, Little Arrow Outdoor Resort does weddings? It's true–we're here with everything you need.
Not only can we accommodate you and your entire wedding party, we have a fabulous Groups Team who can help you decide upon ceremony locations (we have five, including mountaintop and poolside!), reception spaces, and even a list of talented local vendors. And for a 20% add-on fee, we'll help with all the planning leading up to and during your special day with our personalized Concierge Service. All you'll have to do is show up ready for your once-in-a-lifetime event!
Click here for more wedding information!
The more planning you put into your wedding day, the more memorable it will be. There can be tons of details to manage, but we hope these tips will help you get started with confidence. If you're curious about your own Little Arrow wedding, call our office and ask for a Groups representative, or email groups@camplittlearrow.com to schedule a tour. Best wishes for the beginning of your lifelong romance!