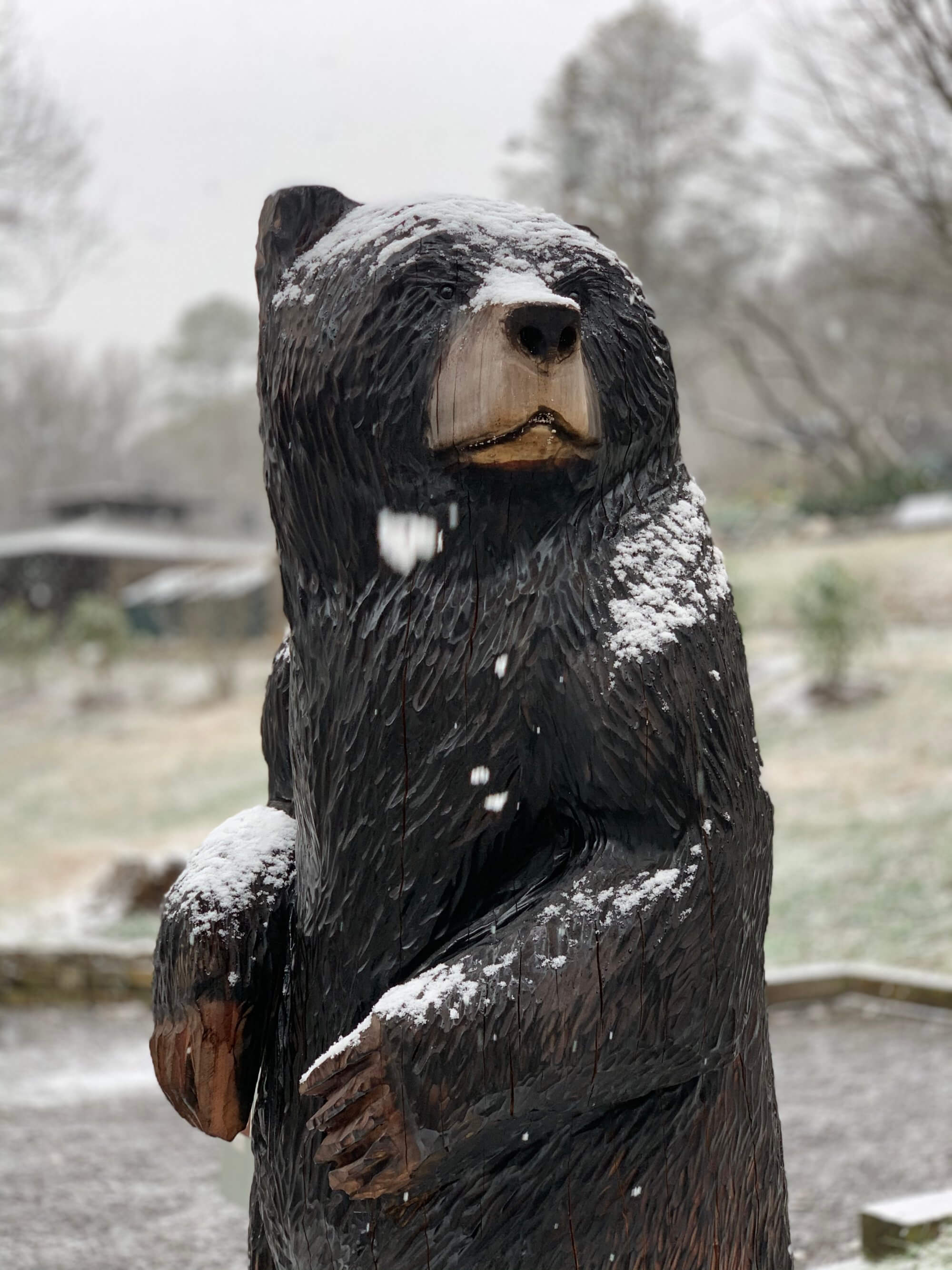 While each season in scenic Townsend, Tennessee has its own charm, winter comes with a special kind of magic. At Little Arrow Outdoor Resort, we stay open year 'round so our guests can inhale the crisp Appalachian air, enjoy a rich cup of cocoa beside a cozy fire, and experience the peace and beauty of a Smoky Mountain snowfall. With plenty of indoor amenities perfectly suited for cold weather, visiting Little Arrow may become your favorite winter escape! Take a look at what a typical day might hold during wintertime at the Resort:
Loosen Up with a Spa Treatment
Start your day off right with a relaxing spa visit custom-created for this frosty time of year. Our Winter Spa offers a dozen treat-yourself services from your head to your toes and everywhere it-hurts-in between. Chair massage, hot stone massage, salt massage, and body scrub massage along with manicures and pedicures are among the offerings of local therapy team TactionRX. Not a guest of Little Arrow? No problem! Choose from a seasonal, monthly, or day Winter Spa Pass to enjoy tempting treatments from December 1, 2021 – March 1, 2022.
Drop by the Coffee Shop
Grab a book in our Point & Feather Coffee Lounge and sip on a bottomless cup of joe from Townsend's own Little River Coffee Company. Open 24/7, the Lounge features comfortable seating to curl up with your laptop, along with family-friendly DVDs for a fireside movie night, or board games to borrow for an afternoon of fun. An adjoining kid's playroom has a library and toys to keep your little campers happy.
Stop by the Camp Store
Next door to Point & Feather in our Camp Store (where our Registration Desk is located) you'll find vacation necessities you may have forgotten, a Little Arrow souvenir t-shirt, or Christmas gift-able items unique to our region. Or, gift yourself from a variety of pieces made by local artists: Eco-Print silk scarves by Debbie Alley, handcrafted Nativity scenes by Kentucky craftsman Hobby Robbie, or leather and metal jewelry with a touch of rustic elegance designed by Leslie Curtis of Pulaski, Tennessee.
Come Together at the Club House or Pavilion
On a frosty day, sign up for an art class in our Club House or warm yourself by the fire in our Lookout Pavilion. In addition to serving as an entertaining hangout, either location can be rented for your special gathering – the Club House seats 24 and has a commercial-grade kitchen, large table, and a projector and screen, and the fully-furnished Lookout Pavilion seats up to 125 people, has a catering kitchen, full audio/visual systems, its own restrooms, and rooftop seating for more temperate winter days.
Unwind in the Hot Tub
As the sun goes down on your day full of indoor fun, take in the stars and the Smoky Mountain views while relaxing in our adults-only hot tub. Overlooking the entire resort and our fabulous, heated zero-entry pool, this steamy soak will give you time to reflect on your cozy winter memories and the sunny days that lie ahead.
Rain or shine, toasty or chilly, all year long at Little Arrow Outdoor Resort we love to share the beautiful seasons of East Tennessee with our guests.
Join us this winter
, and make your own warm memories with those you hold dear!