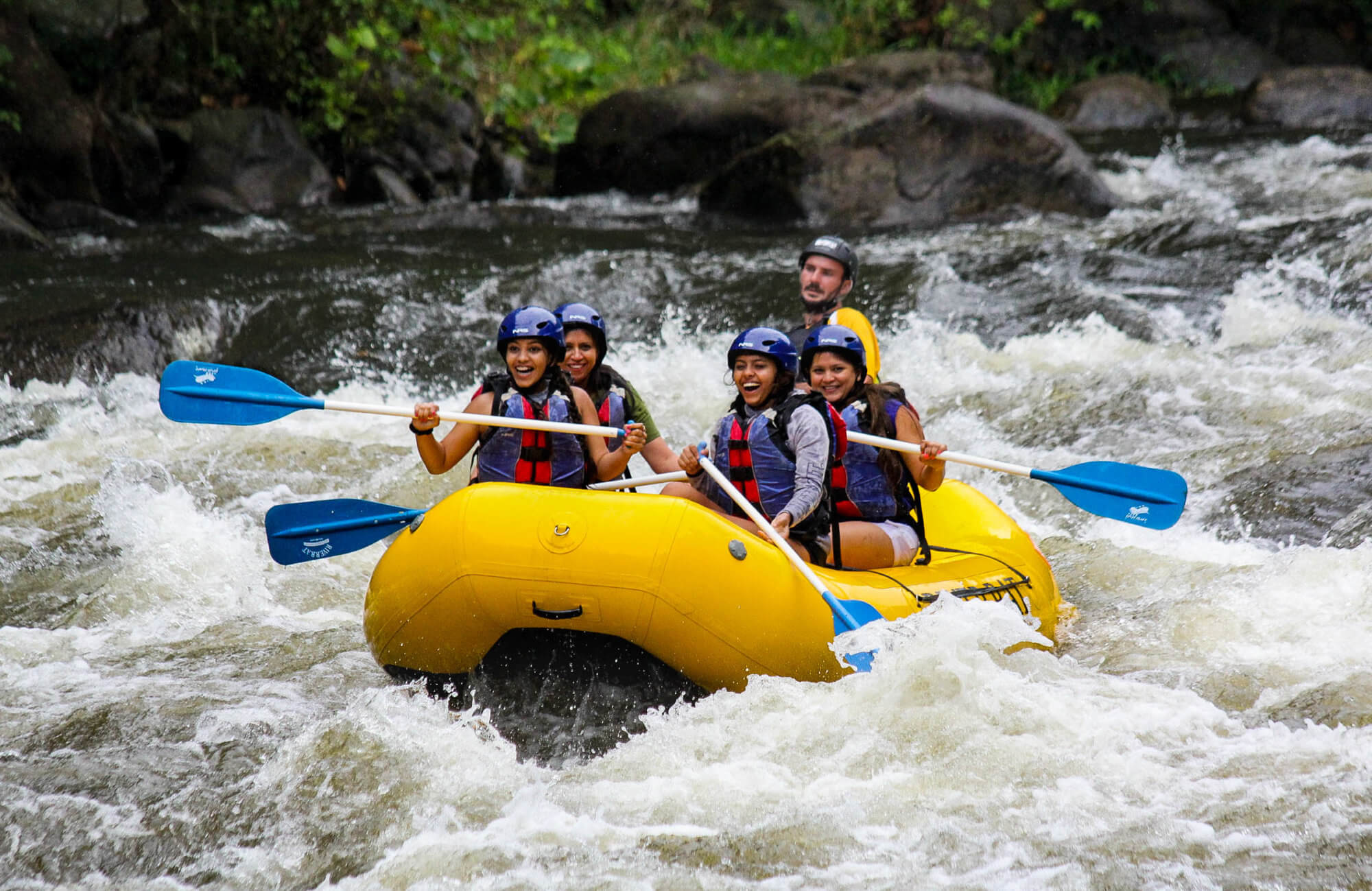 This summer, we've partnered with River Rat Tubing and Whitewater to bring you unforgettable river-bound adventures!
From top-notch tubing to heart-pumping whitewater rafting, River Rat specializes in making lasting memories. In celebration of their 25th Season, you'll receive one complimentary Splash Pass to UNLIMITED Tubing trips and a Whitewater Rafting expedition with your reservation of 3 nights or more at our outdoor resort!
Just up the road in beautiful Townsend, TN- you're invited to relax, unwind, and giggle as you float the day away down the Little River. River Rat's Main Outpost is just one of their two Tubing Outposts, which you have all-day access to with a Tubing wristband, as well as your Splash Pass. The Main Outpost (A) route is their family-friendly float and features relaxing rapids, scenic views, and even a rock jump! This outpost is ideal for ages two and up or those who are first-timers to The Rat. The Outpost B float is what they like to call the "adventure float." It features a scenic float with exciting rapids and cool, refreshing swimming holes. Outpost B is suitable for ages six and older. Both outposts offer lunch options, changing rooms, bathrooms and any river necessities you may have forgotten- like swim shoes, sunscreen, waterproof phone cases, towels and more! Riverside Cabana Rentals are also now available, nestled just feet from the end of Outpost B's float.
Looking to splash into a little more excitement? River Rat Whitewater offers exhilarating rafting expeditions for every experience level on the Pigeon River in scenic Hartford, TN. Their two main adventures to choose from include their Upper and their Lower Pigeon Adventures.
Surrounded by the beauty and grandeur of the Cherokee National Forest and the Great Smoky Mountains
, the Upper Pigeon Adventure combines racing rapids with natural beauty on a f
ive-mile stretch with rapids ranging from class III to IV (ages 8+). For those with young ones, or that just want to take it easy, the Lower Pigeon Rafting Adventure is just what you need! This trip has plenty of rapids to satisfy your craving for excitement, but the Lower Pigeon is mellow enough for even the youngest thrill seekers (ages 3+). This outpost offers lunch options, hot showers, changing rooms, picnic areas, as well as any river necessities you may have left behind.
If your crew would like to take on both adventures, ask the River Rat staff about how to book a Splash Pass for everyone. You can request more info over the phone (865-448-8888) or in person when you arrive at either of River Rat's Tubing Outposts to redeem your River Rat voucher for a free Season Splash Pass card, which you can use throughout your stay and for the rest of the summer! Information on this, as well as the individual adventures, can also be found on their

website here

.