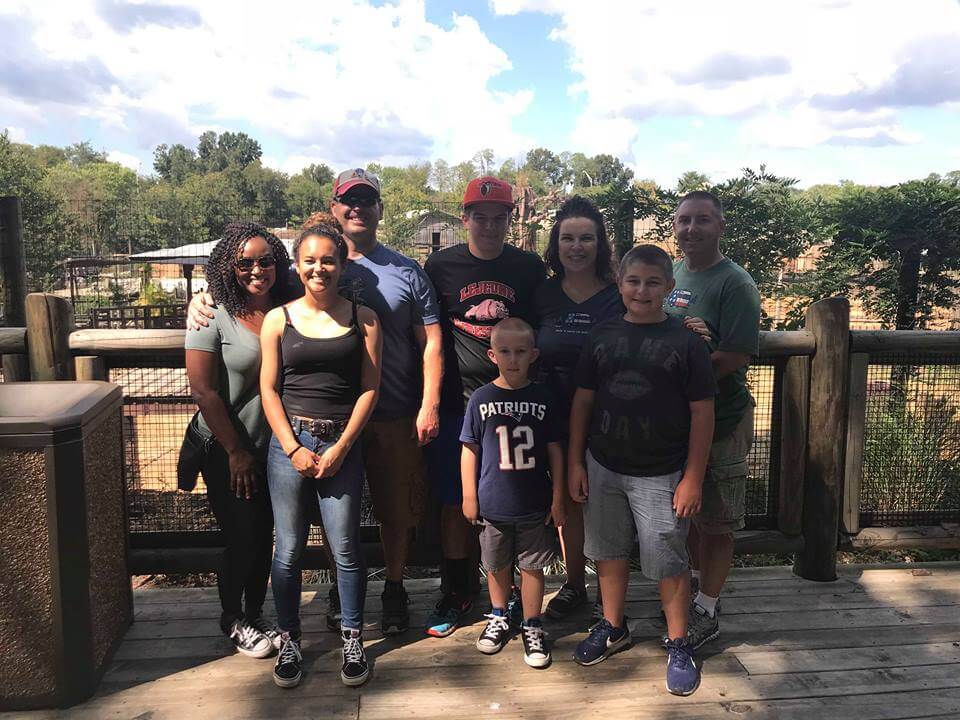 When the Skillings and LeClair families reached out to us to see if we had any availability so that they could evacuate from the hurricane, we were quick to help them out!
They ended up having a great time at Little Arrow (of course!) and became like family to us here! We are so excited that they came across our campground and are so excited that they will be returning soon!
Read what they had to say below:
"After we got word we were going to evacuate Hurricane Florence from Camp Lejeune, NC, we decided we wanted to head west and needed to find a great place we could park our RV while waiting out the storm. As a military family, when we travel we look for places that support the military and we c
ame across Little Arrow Outdoor Resort on the "Tents for Troops" website. To our surprise this little gem was right smack dab in the middle of the Smoky Mountains of Tennessee. After looking at their website and booking our RV space, I walked next door and shared with our neighbors and friends about this cute little place we were going to evacuate to. They hadn't made plans yet either, so they jumped on board, renting a cozy cabin. Upon arrival, we walked in the office/camp store and immediately we knew we made the best choice. The staff was so welcoming and knew of our situation. They were quick to offer any help during our stay. Our children loved the crystal-clear pool, while we enjoyed the cabanas and great covered patio with TV's that overlooked the pool while we played cards/dominoes. Everything about this little campground from the bath house to the playground, camp sites, to the coffee house which has the cutest décor, so incredibly clean and a very welcoming feel. The staff went out of their way to make us feel home. Always checking in on us, loving on our pups and kids, stopping by to chat while we were outside playing cornhole or hanging by the campground. They offered tubes for us to play in the river, complimentary tickets to the Knoxville Zoo (which was incredible), and always made sure we had what we needed (including office space for me to host a webinar for work). After almost 2 weeks you would think we would be ready to go home, but instead we hated having to leave. This little campground quickly became home, and the staff became family. We cannot wait to come back again, however, this time for vacation!!! Thank you Brad, Carmen, Sheri, and crew! We loved every second there!"
Thank you so much Skillings and LeClair families! We are SO excited for your return back to Little Arrow!
[ngg_images source="galleries" container_ids="8″ display_type="photocrati-nextgen_basic_slideshow" gallery_width="600″ gallery_height="400″ cycle_effect="fade" cycle_interval="3″ show_thumbnail_link="0″ thumbnail_link_text="[Show thumbnails]" order_direction="DESC" returns="included" maximum_entity_count="500″]