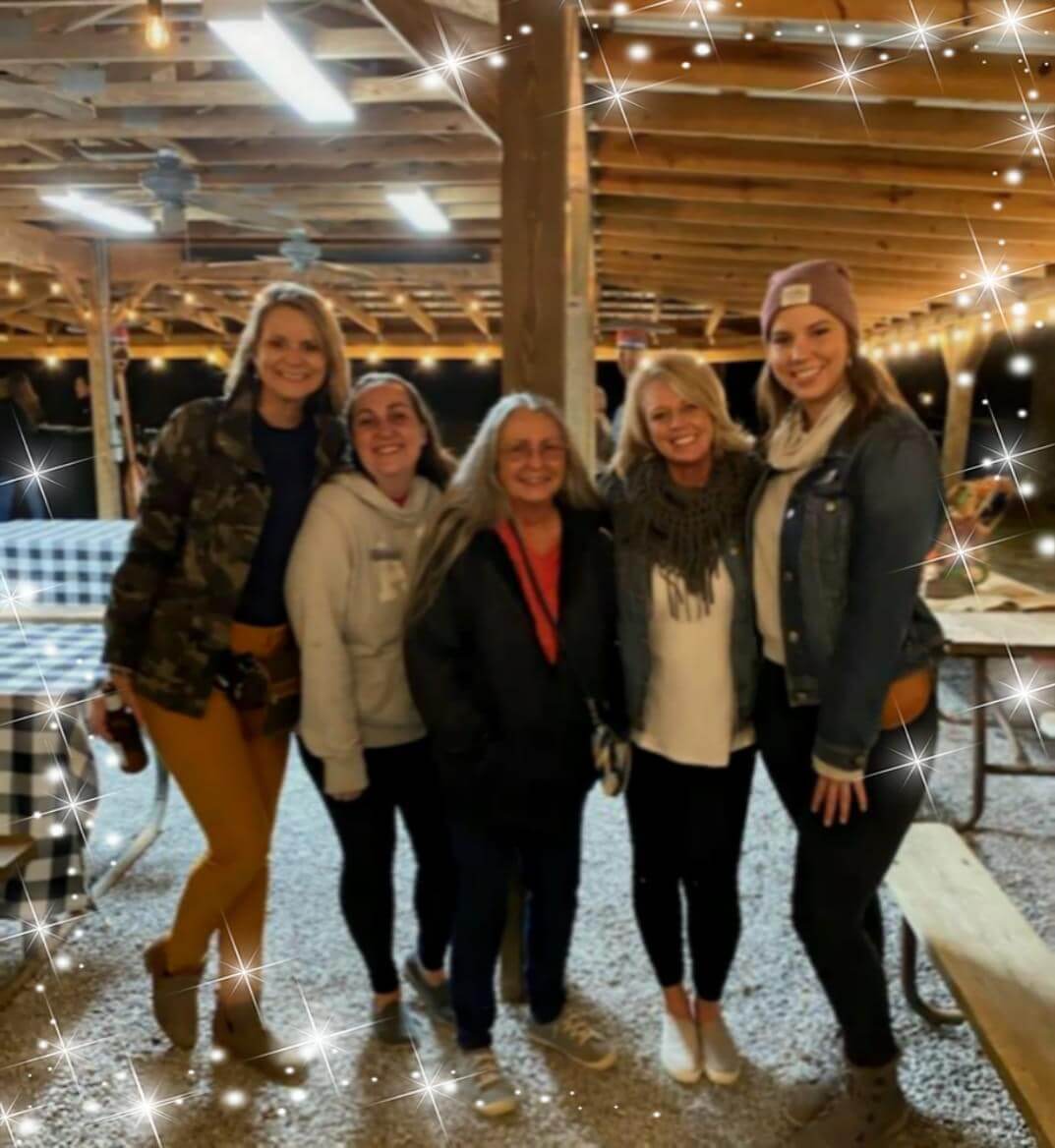 A dedicated group of employees lies at the heart of any successful organization, and here at Little Arrow Outdoor Resort in Townsend, Tennessee, ours are exceptionally passionate about what they do! This month we're highlighting our Front Desk staff.
Whether you're calling to make reservations, checking in upon arrival, shopping in our camp store for souvenirs, or wondering what to do while you're here, these capable team members are ready to help. We talked to our Front Desk mavens Kaylea Smith, Robin Millsaps, Stephanie Yarber, and Faith Garland to find out what motivates them every day to serve our campers and glampers to the fullest.
What Do You Like Most About Working at Little Arrow?
Kaylea Smith, Reservation Specialist: My favorite part of my job is working in the mountains. My family is from Elkmont, and my great-grandfather worked for the park service. Ever since I was little, we've been staying and visiting Townsend. I have a lot of good memories growing up in the area. Being so close to the Smokies helps me to feel close to my family.
Faith Garland – Reservation Specialist: Growing up, I frequently went camping with my grandparents. The memories are something I cherish to this day. I love having the opportunity to help other families make their own memories.
Robin Millsaps – Reservation Specialist: We have a great team in a fun working atmosphere. Getting to see families make priceless memories is the best part of my day. Our tribe is a family, and I love that.
Stephanie Yarber, Reservation Specialist: There are many things I like about working at Little Arrow; my favorite part is our tribe! We are a tight-knit family and we have a lot of fun together. When customers ask if I like my job, I say, "Of course! I work at the most fun place on earth!" I also get to work with my husband, Steven, so it's a family affair.
What's Your Favorite Quote?
Robin: Be yourself. Everyone is else taken – Oscar Wilde
Faith: Your only limit is your mind. – Napoleon Hill
Kaylea: My all-time favorite quote is "All our dreams can come true, if we have the courage to pursue them" by Walt Disney.
What are the Values That Drive You?
Stephanie: I have always enjoyed working in the tourism industry; it's special to work in a place that families visit to make lifetime memories! I love to see the smiles and wonder in children's eyes when they discover our pool and splash pad, or when they tell us about seeing a bear for the first time.
Kaylea: I've always been a hard worker and try my best to be the best I can be for my fellow workers as well as myself.
Robin: Do your best to give grace to everyone. You never know what a person may be dealing with.
What has the Little Arrow Journey Been Like for You?
Faith: Little Arrow is like something I have never experienced before. The staff is more like family than co-workers. The guests are so sweet, and it's a blast to learn about where they're from and more about them.
Stephanie: My time at Little Arrow has been so much fun! I have met some awesome people along the way. My absolute favorite experience was riding the party bus with the Little Arrow tribe to the Grains & Grits Festival. Sometimes it's not the destination, it's the journey!
Little Arrow Outdoor Resort started with family, and we've expanded the love through our amazing team members. They truly understand how renewing it is to escape to the mountains with the people (and pets) you care most about. Give us a call to book your trip, and meet one of our fantastic Front Desk team members today!